Home /
AllState Car Insurance in South Dakota
AllState Car Insurance in South Dakota
Car insurance is not optional for road users in South Dakota. As such, most of the top insurance companies with a national presence consider the state as one of their markets. If you are looking to sign up for car insurance in the state, there are many options available in South Dakota. You will get good quotes for the likes of Progressive, The General, American Family, State Farm, AllState, USAA to mention a few. Not all of these examples offer the same rates. You will have to do a bit of research about what each one of them has to offer. You also need to be sure that your choice has a presence in your state. Here is a comprehensive review of AllState, focusing on their pros and cons, coverage, rates, and discounts.
AllState Pros and Cons
There is no perfect insurance provider in South Dakota. All the major companies will provide at least satisfactory services to their clients. AllState for instance has an excellent industry rating and is considered one of the top insurance firms. It is reputed for a wide range of attractive discounts. However, the company's overall rates of car insurance are on the high side compared to a few other major names. The table below shows the pros and cons of the company.
| PROS | CONS |
| --- | --- |
| Many discount opportunities on premiums | Relatively pricey |
| Easy-to-file claims | Policies are sold in 6-month terms |
| Large network of agents | Not good for drivers who do not have an agent |
AllState Coverage
AllState offers basic car insurance requirements in South Dakota. In other words, you get covered for liabilities such as bodily injury, property damage, accidents with an uninsured, and underinsured motorist. The company also offers optional coverage such as collision, comprehensive, and medical payment coverage.
While many of these only as additional protection to the mandatory car insurance coverage, their importance cannot be overemphasized. For example, the comprehensive coverage will cover situations such as theft, vandalism, broken windows, natural disasters, fire incident, animal damage, and the likes.
AllSate coverage includes quite a number of other options. These include Personal Injury Protection (PIP), Personal Umbrella Policy, Rental Disbursement Policy, Roadside Coverage, and Sound System Insurance.
AllState Car Insurance Rates
AllState happens to be one of the least affordable auto insurance companies in South Dakota. However, many drivers are attracted to their plans because of the discounts that come with them. Owing to the fact that many factors contribute to the cost of premiums, it is difficult to provide specific rates. A study by the US News and World Report showed that AllState's premiums for auto insurance were more expensive than those of its competitors. From the study, estimated rates of the company's car insurance based on age, gender, and marital status are as follows:
| AGE AND MARITAL STATUS | MALE | FEMALE |
| --- | --- | --- |
| 25 and single | $1,991.16 | $1,908.47 |
| 35 and married | $1,742.16 | $1,760.37 |
| 60 and married | $1,676.41 | $1,629.81 |
It is important to point out, however, that safe drivers get the best premiums from AllState. Besides, the company offers discounts to drivers with an excellent driving record and zero claims for a given period.
AllState Car Insurance Discounts
AllState is preferred by people looking to get auto insurance for the first time partly because of its long list of discounts. These discounts can help you lower your premiums and deductibles. The company offers three broad areas of discounts. These include payment discounts; discounts based on driving history; and discounts based on the client's vehicle.
The payment discounts you can get from AllState are as follows: Multiple Policy Discount, Responsible Payer Discount, and Early Signing Discount. AllState equally gives a discount for those that sign up for paperless ePolicy as well as set up an automatic withdrawal for premiums.
Interestingly, if you are a habitual safe driver, you may get bonuses after a given period of time. This will depend on you not getting involved in an accident for a six-month period. Similarly, drivers that are collision-free for a year may get between $100 and $500 off their deductible. This is just to mention a few of the available discounts tied to driving history or habit.
Furthermore, AllState offers a number of discounts on your vehicle and some of its equipment as well. For example, drivers of new or one-year old cars stand the chance of a discount. Also, if your car is equipped with anti-theft or antilock brake could be offered discounts.
By and large, AllState remains one of the best companies to approach for car insurance. If you can get past the fact that the rates are comparatively pricy, you are going to get value for money. This value is underpinned by the company's extensive reach as well as its long list of attractive discounts. You are in for a satisfactory experience with AllState at the very least.
Find a lot of interesting information on: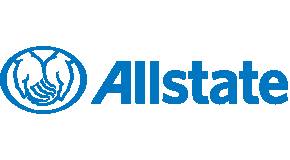 Get a Quote
This information will help to keep your money